History of the Preakness Stakes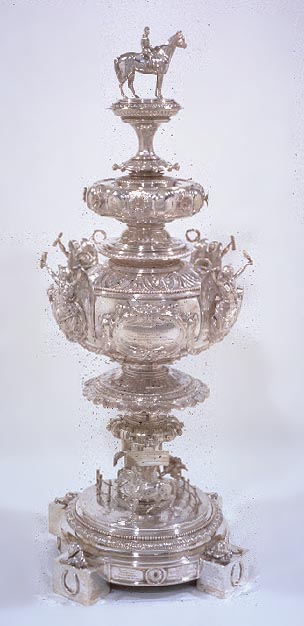 Preakness has it's glorious past unlike the other two legs of American Triple Crown. With a vision to popularize thoroughbred racing, a group of people jointly organized horseracing meet during the spring of 1873 at the Pimlico Race Course. Mr. Oden Bowie, former governor of Maryland and founder of Preakness Stakes, named the race in honor of the colt Preakness. On October 25, 1870 Pimlico Race Course was opened for horseracing and colt Preakness clinched the winning title. Only seven starters took part in the first Preakness meet, where John Chamberlain's Survivor raced to victory by ten lengths and it remained unbroken until 2004.

On inaugural edition of the race in 1873, crowds gathered in great numbers and a serpentine line of people was seen between Baltimore and Pikesville. In 1889, George Anderson became the first African-American jockey to set victory in Preakness. With increasing popularity of the race in initial years, the Maryland Jockey Club thought to take up certain plans but could not fulfill due to financial difficulties. In 1890, the Preakness was run at Morris Park but the race had to stop for the next three consecutive years due to dire financial difficulties. The Gravesend track in Brooklyn was chosen for organizing the Preakness race from 1894 to 1908.

An interesting event is followed as soon as the Preakness winner is declared — a painter climbs up to Old Clubhouse cupola and applies colors of victorious owner's silks on the jockey. Around the winning horse's neck, he sets horseshoe of black-eyed Susans. And replica of the Wooden Vase is given to the winning horse's owner. The practice started in 1909 at Pimlico when a horse and rider sat on the top of an old Member's Clubhouse.

It was in 1917, when the Wooden Vase was awarded to the Preakness winner that he was not allowed to keep. However, a replica of the trophy was given winners for keeping permanently.